In December 2010, Resorts World Sentosa, Singapore's first integrated resort, opened what it calls the world's largest dancing animatronics show extravaganza at its waterfront on Sentosa Island. The Crane Dance performance was first conceptualized in 2008 by the four-time Emmy Award-winning Production Designer Jeremy Railton. To help achieve his vision, Resorts World contracted the design, assembly, and commissioning of the cranes' motion control and protection system to ITMation Limited, a Hong Kong control-system integrator, and subsidiary of Birket Engineering, Orlando, Fla.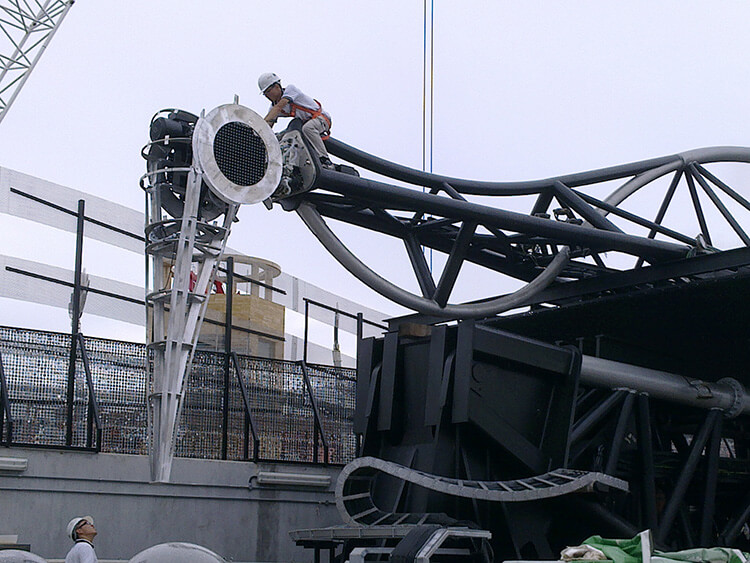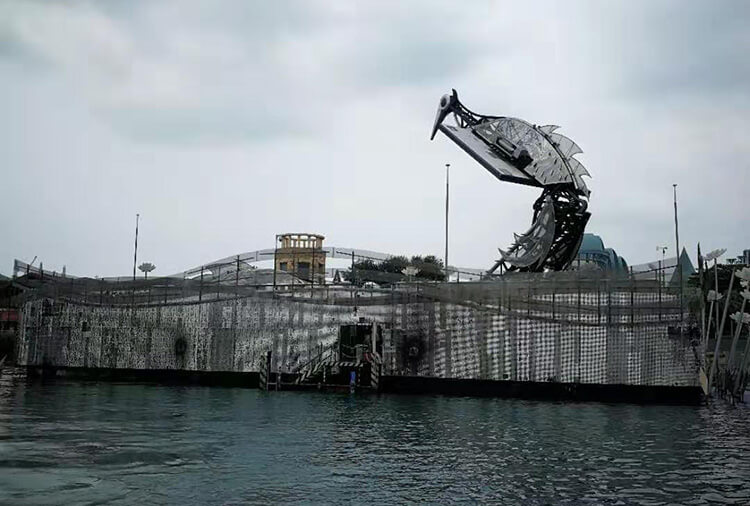 The resulting mega-scale animatronics system consists of two steel crane structures, each weighing 80 tons and standing 100 ft tall. The structures are powered by four giant hydraulic power units totaling nearly 5,000 hp.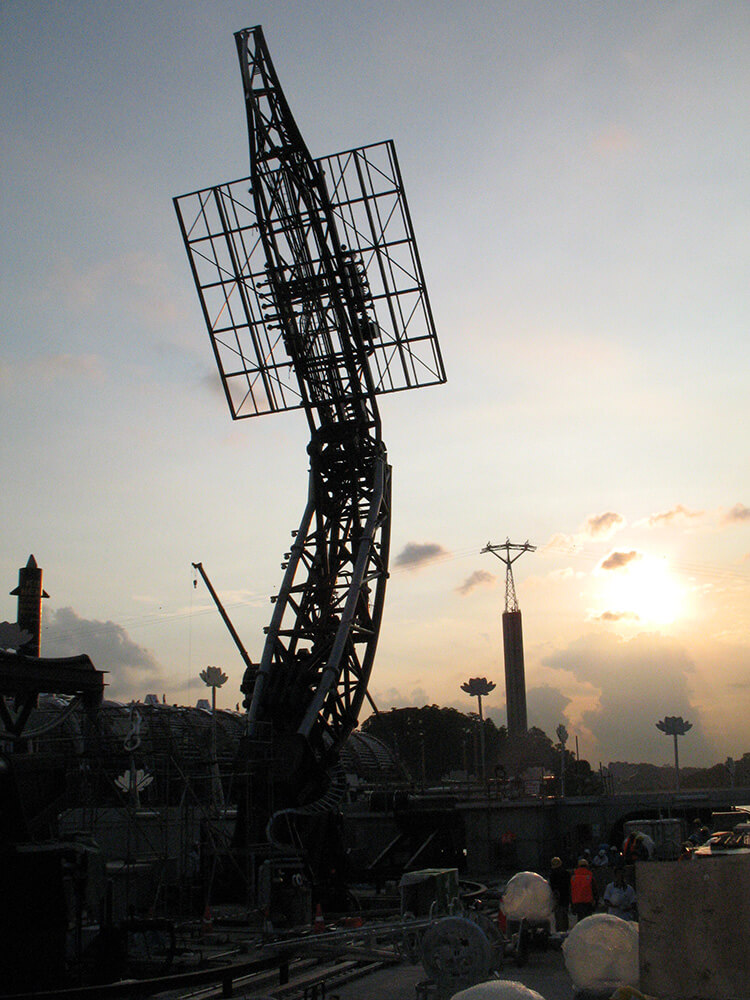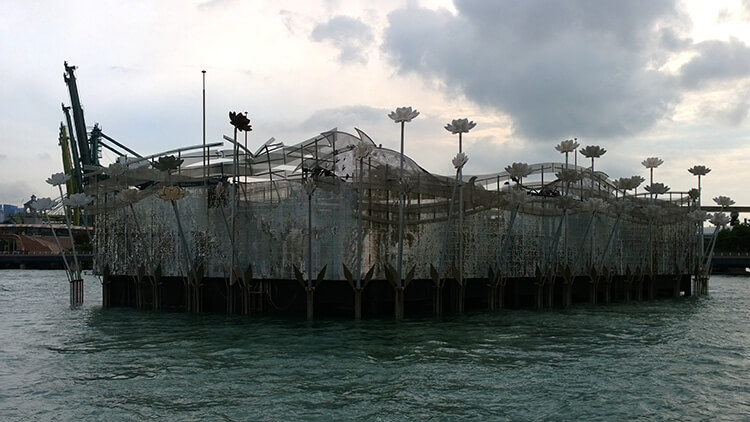 One of the challenge was to create a programmable system that would allow the two birds to act out together the life-like high-speed motions envisioned by the artist, synchronized with music, lighting, video, pyrotechnics, and water effects. The story would be told daily, in a marine environment near the equator, without appreciable risk of a mechanical or hydraulic failure that could damage the massive machines.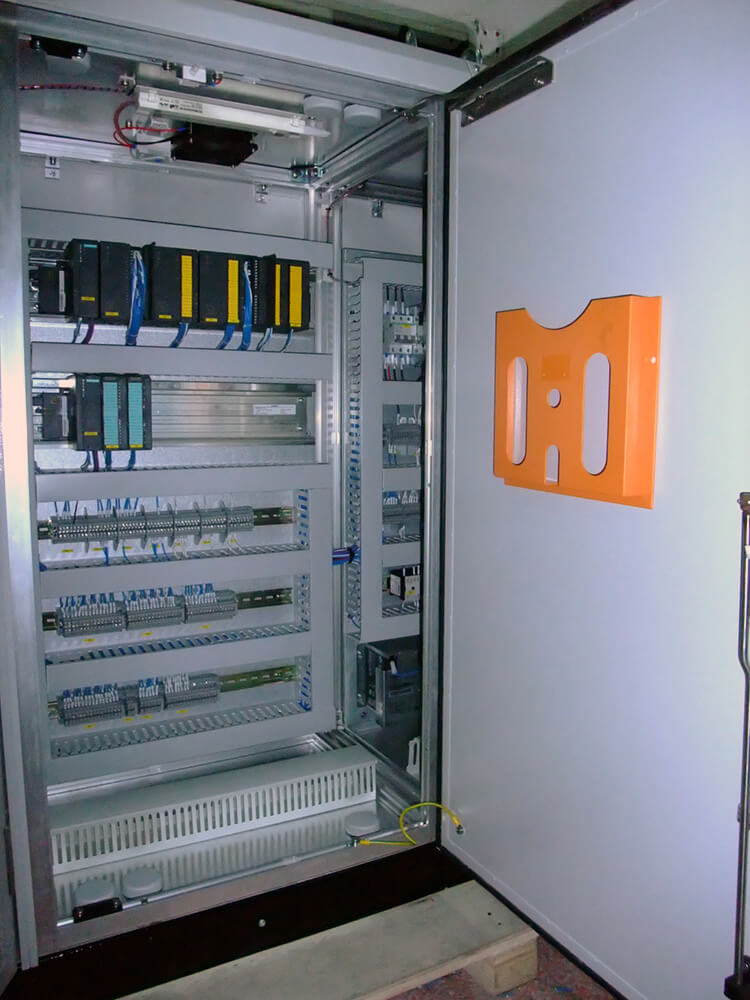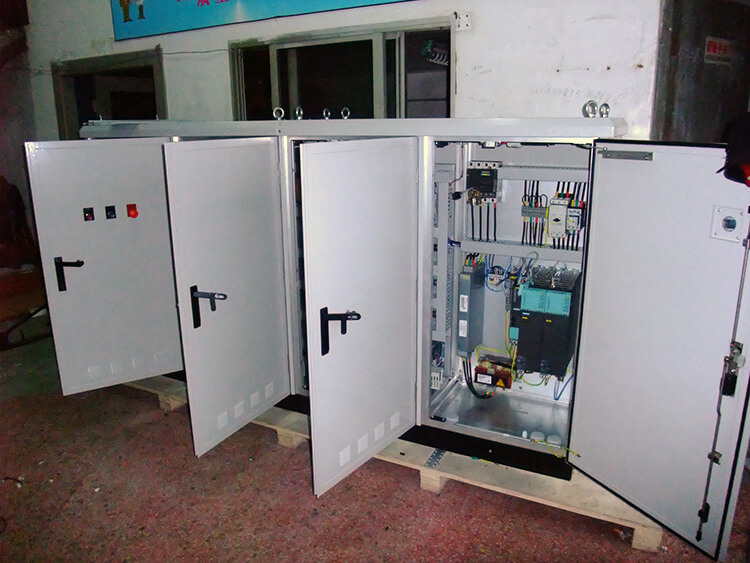 Protecting the two 80-ton birds from colliding with each other at high speed, even in the event of a system failure was another challenge in this project. CPU 416F system's extremely fast processing speed can evaluate feedback signals from redundant and SIL-rated position sensors on each motion axis.
Full story: https://www.controleng.com/articles/system-integration-case-study-5000-hp-robotic-birds/